Snowed IN
"Double trouble" is released!
---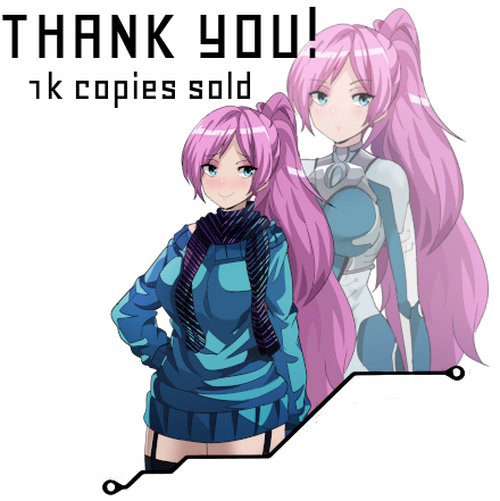 Snowed IN received a substantial content update on Steam and (soon) on Nutaku.
Here's a rundown of the changes:
Double Trouble
Sigma finally gets a week of rest in between deployments. She changes into her civilian skin, and is ready to spoil Linde rotten, but when she reaches Linde's house...

The side-story features an additional outfit for Sigma, two CGs and a new related achievement.

To read the side story, select the Gallery in the main menu.
You don't need to (re)play the main story to enjoy the side stories.

The romantic "Cozy" will be unlocked once we reach 500 followers on Twitter, and Sigma's backstory, titled "Honey & Bees", will celebrate 5000 copies sold!

Steam Overlay support (exclusive to the Steam version)
Now you can press Ctrl+Tab (or your own custom key combination) to access the Steam Overlay while playing Snowed IN.
This feature allows you to chat with friends, take screenshots and be notified of achievements in real-time.

Various fixes
The script received several text fixes, and the sliders should now work as intended.

Not a fan of the partial voice acting? You can mute them by sliding 'Voices' to the left.