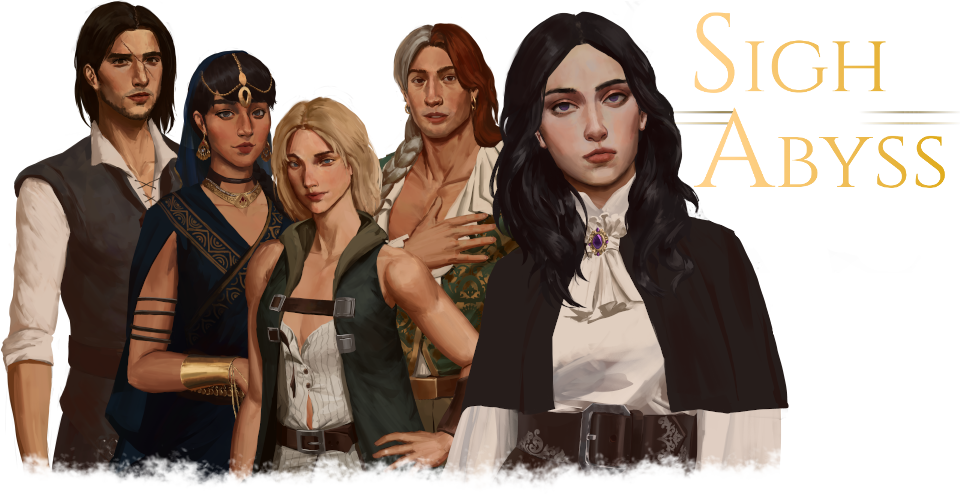 Sigh of the Abyss: Shadow Bonds
Greetings, envoys!
We'll be posting something every week leading up to the release of Shadow Bonds. Today's post is an open call for beta testers!

Want to help us test the game?
We are looking for a handful of people to test Shadow Bonds in advance.
We want to make sure the game is as polished as it can be, so we're interested in feedback on user experience, story and characters. As a thank you gift, we'll reward beta testers with a copy of the artbook!
Does it sound like your jam?
EDIT: Thank you all for the interest! Applications are closed now.
We need a valid email address that we'll use to communicate / send keys / send feedback forms, and an idea of how much content you wish to see, so we can make sure to have most of the game covered. The key(s) we'll send require a Steam account to be activated, so having that is a must as well.



Sigh of the Abyss: Shadow Bonds releases on April 5! Join us next week for more about the game.
You can also check out the shiny new voiced trailer!
Get Sigh of the Abyss: Shadow Bonds
Comments
Log in with itch.io to leave a comment.
is there an age limit to be a beta tester?
The game contains sensitive content better suited to an audience 16+ (following PEGI guidelines) or Mature 17+ ( following ESRB guidelines).
Here's the description in the Steam store: This game may contain content not appropriate for all ages, or may not be appropriate for viewing at work because of the following: murder, suicide, text-only descriptions of gore, blood on screen, implied nudity, sexual innuendos, coarse language, legal alcohol consumption.
I'd keep the beta testing to players who are not minors.