Sigh of the Abyss
Malec ▪ final character art
---
We are ready to reveal the final character art for Malec!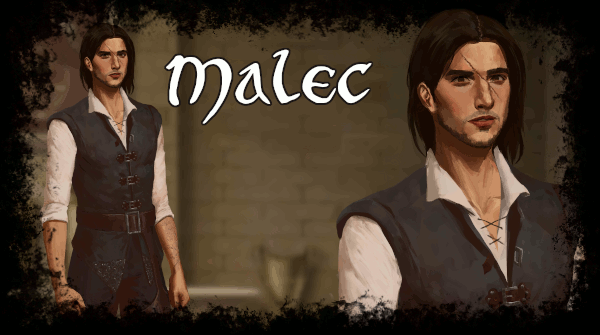 Malec proudly carries two scars on his body. The one that splits his face in half is the oldest—the result of an accident, he says. The one on his arm is a complicated floral design that has been burned and etched on his skin by himself.
He came back to Carolise to inherit his parents' business, but that is not where his heart or dreams lie: they both seem to gravitate towards you and your abyssal eyes.